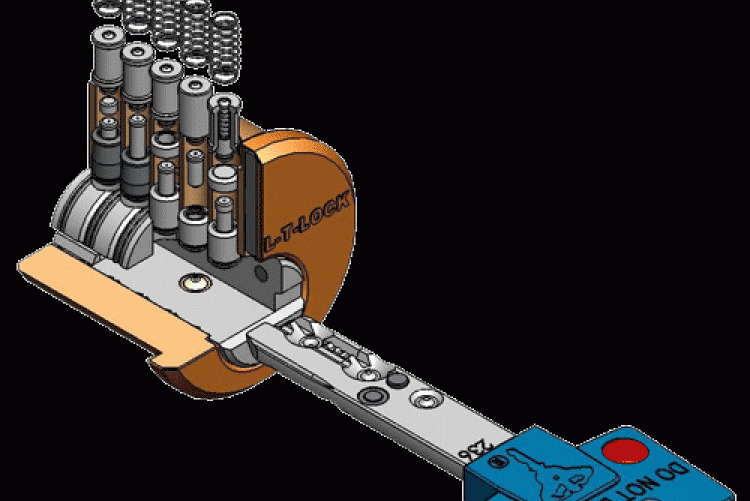 What Is Mul-T-Lock?
Mul-T-Lock is a manufacture of mechanical and electromechanical high security locking devices. They manufacture locks that cannot be "Bumped", "Picked", are extremely resistant to drilling attacks, and also prevent "Unauthorized Key duplication".
Most homes today in America have either a Kwikset or a Schlage lock on their door. These locks are extremely vulnerable to attacks by criminals using methods like "Lock picking", "Bumping", and "Drilling" and also by the use of an "unauthorized duplicated key". Mul-T-Locks technology stops all of these attacks. You cannot "Pick" "Bump" "Drill" or obtain an unauthorized duplicate key to gain entry to a home illegally.
Who NEEDS Mul-T-Lock?
Everyone! Mul-T-Lock needs to be and will become the "Industry Standard" over the next decade. You will see Mul-T-Lock on homes and businesses alike. You may have heard the saying "Locks are just there to keep honest people honest" I agree with this 100%. Simply because the most common locks on homes and businesses today are not designed to STOP the methods that are being used today by criminals. However, with technology like Mul-T-Lock not only are you going to continue to keep the honest people honest but you're also going to KEEP THE CRIMINALS OUT!
So what makes Mul-T-Lock so special?
Excellent question, I am glad you asked!
Mul-T-Lock's High Security cylinders have a special telescopic pin tumbler mechanism with internal and external pins. Both the internal and the external shear lines must be aligned simultaneously in order for the plug to rotate.
The patented Mul-T-Lock plug has a special structure. When the top and bottom pins, plug and body meet, a three-dimensional shear line is formed, creating an almost perfect spherical shape. Steel inserts enhance anti-drilling resistance. These features provide an added security dimension, amplifying the Mul-T-Lock cylinder's pick-and-drill resistance for High Security needs. When master keyed, additional side pins or back pins can be incorporated. 
The Interactive system combines the special telescopic pin tumbler mechanism and special features of the Classic system with a spring-loaded pin in the cylinder plug produce a 'virtual combination' only when the key is inserted in the lock.
The Interactive patented key and key blank provide increased control over key cutting to achieve an even higher level of key security. Additional keys are cut after presentation of a Mul-T-Lock key card and verification of customer identity in accordance with Mul-T-Lock key cutting procedures, which may be obtained through professional Mul-T-Lock locksmiths.
Interactive technology is retro-compatible with the Mul-T-Lock Classic system, allowing existing locks to be upgraded. 
So why are you waiting to have Mul-T-Lock installed on your home?
I don't know! Call us today and schedule a complimentary home or business security analyst.