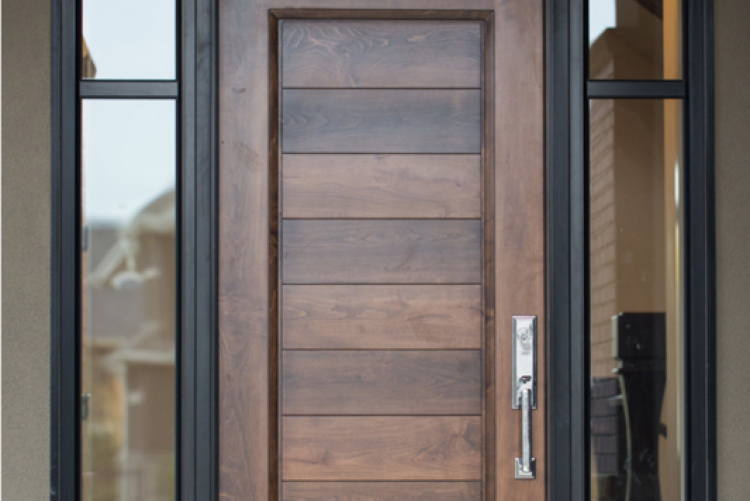 Every home is unique, so that means your door hardware should be too. The subtle addition of decorative door hardware adds personality and charm to any home, door, or cabinet. Our clients need efficient, fast, and unique solutions daily, whether that means your old doorknob broke or you finally realized that your doorknobs have a different finish. Not to mention, your front door, along with the landscaping, are the essential features for curb appeal. Most people are interested in a home that looks inviting and aesthetically pleasing, and the same goes for a company or commercial space. So if you go the extra mile for landscaping or interior features, why should you settle for any less when it comes to your front door? Check out our list for why you should care about your door hardware.
Increase Your Property Value
Let's face it; a house is only as good as its front door. Again, aside from sprucing up your landscaping, a fresh coat of exterior paint, and making sure your roof is in good condition; your front door conveys a clear message of what to expect on the inside. The design, condition, accessories, and color are just as crucial to the rest of the exterior. The best part, revamping your front door is one of the least expensive home improvement projects you can do while maintaining a powerful impact. A recent analysis by Zillow says that front doors in shades of black or charcoal tend to raise a home's value by $6,271. Now, pair that with one of our decorative door hardware, and you're sure to get a high ROI!
Whether you are selling your home, opening the doors to a new business, or want some home improvement, you want to make sure your front door exuberates class and cleanliness. Fading or peeling paint and broken door handles not only is a sight for sore eyes but can potentially scare off guests. Some say that getting a solid brass knocker will help you get a grip with where you're heading in life, but we think a doorknob will do the trick. Go the extra mile while cleaning up, replacing your door, or adding a custom doorknob will make your home or commercial building look like it's in immaculate condition. Also, touchpads or keyless entry door hardware is a great "attention-grabber" and increases security.
Increase Your Security
A majority of burglaries occur between 10:00 AM to 3:00 PM, and most entries are merely walking through an unlocked door. In addition to security systems, smart locks pose as a deterrent against burglaries as they often look for the least resistant way to enter into a home. Not only are smart locks convenient, but our Baldwin series provides cutting edge touch-to-open technology. Also, the KEVO app allows for unlimited sharing of eKeys using your phone as your key. We believe that entry doors should be equipped with deadbolt locks. A home without a deadbolt lock often serves as an alluring target for burglars and intruders as some burglaries involved kicking the door in or prying it open from the door jamb. The best part about our Baldwin series is that we offer countless design options and finishes perfect to fit your style.
Increase Your Style
You go the extra mile to customize your interior and exterior but leave the door with a boring stock hardware. Don't worry, we have your simple solution right here! We offer countless customizable options that not only are secure but look great!
Many of the brands we sell can be customized from scratch. Our Chant products offer innovation for the market's constant demand for flair and quality for residential, commercial, and marine fit-outs. Chant's team is equipped with refined design skills that help make your vision come to life.
Another company we offer is Classic Brass, located in Jamestown, New York. They offer flexibility and technical knowledge to address the real-world problems other hardware companies cannot react to, including unusual plate sizes, limited clearance issues, and exotic finishes. Meet with us about your hardware needs, and we will make it happen!
We believe that your front door is a vital element to your home's security, and that you should not have to sacrifice its looks to be safe. Come visit our warehouse at 4795 Mercantile Ave. Suite 1, Naples, Florida 34104 to browse some of our inventory. You can also contact us at (239) 778-1648 if you have questions about our door hardware. We guarantee that we are the only place in town keeping you Safe and Sound (in style).