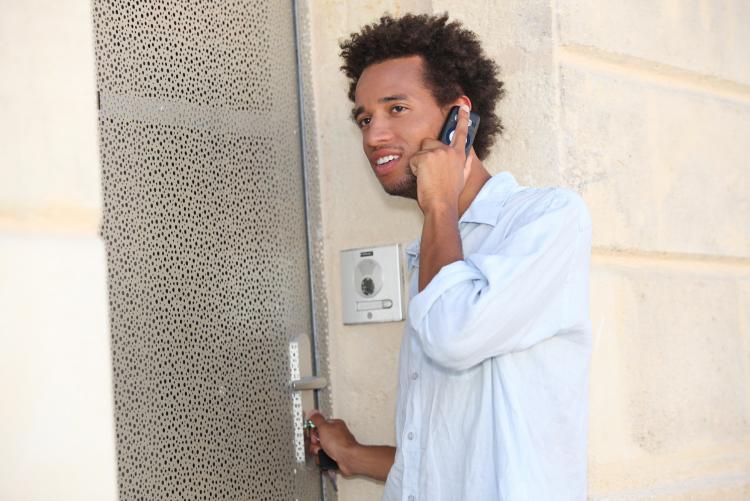 I am sure all of us have been standing on our doorstep with the sudden realization that our keys are inside our home somewhere. At Safe and Sound, our job is to make this process easy and enjoyable for you as possible. Our goal is to be your go-to locksmith for when you lock yourself out or any of your locksmithing needs. As a courtesy, we are going to give you a list of things to do and not do when you find yourself on your doorstep with no keys.
What to Do
When you lock yourself out of your home, the first thing you should do is check all of your doors. It may seem silly, but some people commonly mistake that they continuously keep all their other doors locked. It doesn't hurt to walk around your home and check all the entries, even if you think that you haven't been through your garage side door for years.
The second thing you should do is check all the large windows that are low to the ground. The importance of checking these windows is that they are easy to crawl through, and you don't have to stand on your friend's shoulders to reach a tall narrow window. So you can prevent injury, call us!
The third thing you can do when you are locked out is to call someone that may have your spare key. Whether it be a relative or waiting around for your spouse to come home, you never know when they can step away from their current position to help you.
Of course, your best option is to call Safe and Sound! We offer various locksmithing solutions, including but not limited to lock re-key, lock installation, key control solutions, master key systems, and lockpicking.
What NOT to Do
Do not force your way through the door. There is no need to destroy your entire door when you can call us to unlock it. You avoid injury, more cost, and overall stress by calling us.
Please, do not wedge a plastic card into your door frame. Not only do you risk damaging your card, causing you to wait weeks for a replacement, but you also can damage your door. We have the right tools to open your locked door, which does not happen to be a bobby pin or paperclip, which also has the potential of getting stuck in your lock. You will then have to call us anyway. Save the hassle and call us now!
Don't blame the door; it's not the doors fault that the keys are inside. Take a deep breath because we are on the way!
In case you are a little hesitant and think you can handle it on your own, check out Stephanie's review: "Very Reliable, always comes to the rescue no matter when I call!" Not enough to convince you? How about Nick's kind review: "Safe And Sound is the best locksmith company I know! I will repeatedly use them for all of my clients and any lock needs I have!" Still, need some more reassurance? Here you go, CLICK ME.
Go ahead and put (239) 393-8116 in your phone for the best locksmiths in town: Safe and Sound.