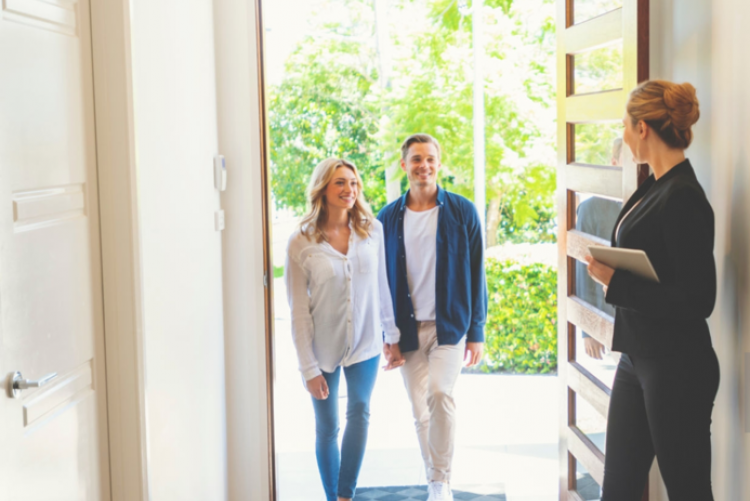 Realtors and locksmiths are the perfect pair! As a realtor, you may be dealing with a lot of the daily work that we locksmiths can handle. When you hire us to do the daily grind, that gives you more time to focus on sealing the deal but, most importantly, making sure the properties are secure. It only seems appropriate that we work together. If you are still contemplating hiring a locksmith for things you do daily, imagine how easy your day would be if you hire us to support you! Check out the list below to determine if you are ready for a change in your daily work life.
Evictions
Your trusty sidekick is here to make the process smoother once the papers are serviced for an eviction. We will show up promptly to secure the property by switching the locks. Especially as a landlord, it is never 100% guaranteed that you will have good tenants that pay their rent on time or abide by the lease agreement that is implemented. So, when life happens, and it's time for an eviction, you need to be able to rely on a locksmith that will not only arrive on time but will conduct services efficiently and timely.
Foreclosures
Our team will help you when you are handling foreclosures by minimizing or eliminating the need to visit the property. Foreclosures are never an easy process, but it can be made more efficient when you don't have to travel back and forth between your office and the property. Less traveling means more time for you to focus on other things. We will change or re-key the locks for you promptly, but only after the official foreclosure papers have been signed and the occupant has moved out.
Master Key Systems
A master key system is perfect for realtors that are showing apartments or condominiums. If you do not already have a master key system in place, you may want to consider investing in one. A master key system allows you to have one Grand Master key that will open every door while enabling you to have other Sub Master or User keys that only open particular doors. The Sub Master keys can open one door or multiple doors; it all depends on what you are trying to accomplish. With a master key system, instead of having to re-key every lock when you lose or give someone a key, you can re-key that individual lock.
Commercial master key systems are beneficial for realtors or real estate agents that work out of an office building. With a master key system, you can carefully plan out which key will access different parts of your building. Whether you are protecting confidential files, individual offices, or administrative rooms; you can take control of who has access to these spaces. Our master key systems allow you the flexibility to maximize the workflow in your office. Now it's up to you who will get the Grand Master key.
Lock Out Services
The home is ready to be shown, but you are locked out of the property or cannot access the house lockbox. Technology is quickly advancing for realtors and real estate agents in hopes of improving lockbox efficiency, but along with these improvements come technical difficulties. When you are ready to show a home, the last thing you want is for the lockbox not to open, especially in the narrow time window you have to show a home that is still occupied. More importantly, what if your client really likes the home? Are you going to miss out on a sale? Call us, and we will be there in record time to get your clients to see the home of their dreams!
Re-keying and Lock Changes
You closed the sale, and your family is ready to move into their new home! The first thing they will need to do is change the locks or have them re-keyed for safety reasons. Make your family feel welcomed in their new home by taking care of the locks for them; they have enough on their plate while moving. This simple gesture can go a long way as a real estate agent or realtor. If you don't have the time, simply refer them to us!
Also, not only can your business be re-keyed, but your home after an eviction or foreclosure to make sure no harm or damage is done to the property.
Safe and Sound
We think it's about time that we pair up to allow you realtors and real estate agents the time to focus solely on your business and services. So, hand the keys over to us, and we will take care of the rest, saving you time and energy while maximizing security.
If you are interested in our locksmith services, you can reach us at (239) 393-8116 or email us at [email protected].