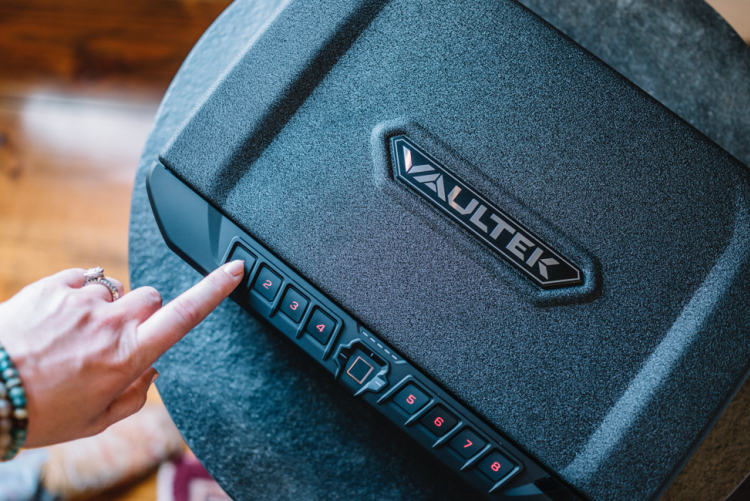 At Safe and Sound, we are strong advocates for our families' safety, and that includes you. We vouch to serve our community with safety and security that is beyond providing locksmith services. We understand the importance of feeling safe and how that uneasy feeling can genuinely affect your everyday life. Everyone should feel safe not only in their homes but in all places like neighborhoods, workplaces, venues, theaters, shopping centers, places of worship, and, most certainly, our schools. We serve and protect our community by providing that feeling of comfort for all these places, a feeling of safety, security, and peace of mind.
It's time to get real for a moment and talk about the importance of gun safety. After a decline in 2018, according to the Gun Violence Archive, gun deaths reached over 15,000 and over 29,500 nonfatal firearm injuries in 2019. Our team is taking action to establish a culture with the help of state-of-the-art engineering and design. We offer quality security solutions for every lifestyle, whether you are a mother of four, a CEO with numerous business locations, or an ongoing traveler; we have the solutions you need to protect yourself and your loved ones every moment of the day.
Florida Update
To give you an insight, we gathered some information about gun safety laws in our local communities. For instance, there is a high-tech gun safety improvement hitting retail stores in states like New Jersey, which requires all gun retailers to sell at least one type of smart gun. Smart guns are intended to prevent accidental use or misuse of firearms by only permitting the owner of the gun to be able to shoot the weapon. Various technologies allow this to exist like wearable radio technology or fingerprint scanners. This requirement has yet to hit our local gun retailers.
Here are some of our state laws that you may or may not have know until now:
● Florida does not require a magazine limit for handguns
● Florida does not enforce "No Weapons Allowed" signs (not a criminal offense)
● Florida does not require background checks, permits, or registration of handguns
● Florida Law states you can legally carry a concealed firearm in Florida State Fairgrounds
So, Florida is a gun friendly state but it is our responsibility to keep it safe. That is why we firmly believe in the proper storage of your firearms.
Lock it Up
We offer several companies who share the same core values as we do. Our goal is to become a full-service security provider that integrates services and products to meet the growing demand for effective security solutions. Not only do we care about the people behind our team but the services and products, thus, we pick the top dog of products like VAULTEK, Browning, and Hayman, to name a few. We strive to reach a level of excellence by providing products from the companies that believe the same way we do. For example, VAULTEK's mission statements put the customer first, in similar ways we do:
"We build VAULTEK safes so that our users can safely and securely store their firearms and access them quickly when needed. All the while preventing children from accessing them by accident...We listen to [our customers] carefully. We respond promptly to inquiries from our customers, and we often get our top engineers and managers involved to quickly and effectively resolve any issue brought up."
We offer numerous VAULTEK products for you to purchase, whether it be portable like our LifePod or Slider Series or our VAULTEK RS500i, which holds rifles and handguns. In particular, VAULTEK safes are mostly equipped with high-end technology like the Biometric Scanner with a quick high-resolution sensor that stores up to 20 unique fingerprints. One of our favorite features is the Wi-Fi App that manages the safe from anywhere, has instant alert notifications, and the ability to view safe activity. This app not only alerts you when someone has opened your safe but also if someone is tampering with it; a game changer.
The Importance
One of the most important reasons to lock-up your firearms is to ensure that your weapon does not get into the wrong hands. According to ATF, Fort Myers, Florida, ranks in the top ten Florida cities where guns are stolen and recovered by police officers. The efforts of Florida Law Enforcement created the social media campaign, "Lock it or Lose it," specifically to ensure that if you store your firearm in your car, you need to secure it safely. The two familiar places to store valuables, including guns in your vehicle, are in the glove box or middle console. If you choose to store your firearm in either location, be sure to lock it or invest in one of our VAULTEK Slider Series. Another helpful tip law enforcement provides is to write down your gun's serial number to be able to report your weapon to the police if it were ever to be stolen.
We always think that the odds of us being a victim of a burglar are slim, but it can happen at any time day or night. In Port St. Lucie, FL, police tracked down and arrested seven young men, ranging in age from 13 to 24 from a Bass Pro Shop Heist. A total of 12 rifles were stolen and recovered in addition to two "hard rubber training" handguns on January 31, 2020.
On October 10, 2019, a burglar stole electronics, an engagement ring and jewelry totaling over $10,000, tools, a .22 rifle, an AK-47, and a bump-stock device that is used to turn a gun into an automatic weapon. On September 5, 2019, a 17-year-old Cypress Lake High School student was caught with a stolen and loaded Glock 23, 40-caliber handgun. Police are still trying to figure out if the student had the gun during school hours as well as the location of where the student stole it from.
Luckily, none of these incidents lead to serious injuries but could have been prevented if firearms and valuables had been safely secured in the owner's home, place of business, or automobile. To safely secure your firearms, we have all your solutions from your traveling companions like LifePods or home safes that can store rifles and more. To check out our product line, click here, or you can call us at (239) 289-1555. We are family, so we protect you like one too.