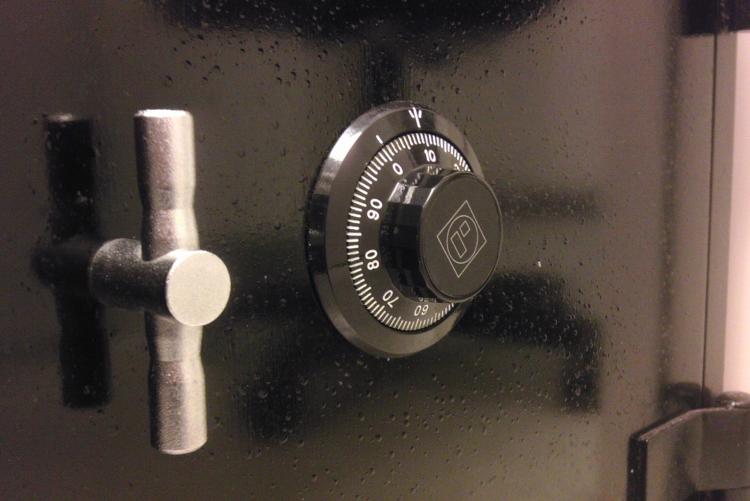 What do you do when you go to open your safe and you can't? Well the first thing is to not panic. The second thing you need to do is call your trusted locksmith to come help you! When someone first finds out that we open safes all the time for our customers they always ask "why?" I always respond with "Well, just like anything else things break". However, when a safe breaks it is a different kind of problem, usually because the safe breaks while it is locked, never unlocked. Another extremely common situation is that the customer may have forgotten the combination to the safe. My favorite is when the customer tells me they put the combination in the safe because they didn't want anyone to find it! I mean it sounds like a logical thing, however sometimes it can end up costing a few bucks for that mistake. One of the biggest misconceptions about having a safe opened by a locksmith is that the safe will be destroyed after it has been opened. This is not true at all! Unfortunately there are a lot of people that don't have the correct tools or proper training that are out trying to open safes. To be able to open a safe properly it requires years of training and a pretty substantial investment in tools. However this allows the customer to save money and time while being able to continue to use their safe to keep their valuables secure. If you ever find yourself in a situation where you need to have a trained locksmith come out to open your safe make sure you ask a few questions before they come out. Just asking a few questions could potentially save you thousands of dollars and a really big headache!
Here are some questions to ask:
Q: Are you a "certified safe technician?"
A: If they don't respond yes, call someone else! Don't be fooled by someone claiming they can open your safe for a 100-150$(Depending on the type of safe of course) this will end up costing a lot more, I promise!
Q: Will you damage the safe when you open it?
A: The answer should be something like this, "No, after we are finished opening your safe it will be as good as, or more secure than it was before we opened it."
Q: How long will it take to open my safe?
A: Anyone that answers this question over the phone is guessing. Now if someone were to say "Best case scenario 20 minutes, worst case scenario 4 hours." This would be accurate. The truth of the matter is we don't know what the problem is until we are on site and in front of the safe. We may have an idea what is wrong from the details you provide but it is still at best just an educated guess.
Q: How much will it cost to open my safe?
A: This question for me is difficult to answer, at least when a customer calls over the phone. Be careful of anyone that quotes you an exact price over the phone. It could end up costing you much more than your safe is even worth. I have heard horror stories about "The locksmith quoted me 100$ over the phone, he worked on my safe for 5 hours and put 13 holes in it and he finally got it open!" This is a true story from a customer of ours, this is not how the safe should have been opened. The safe retailed at 1,200$, and it was destroyed after this locksmith worked on it. We could have opened the safe and repaired it in 2-3 hours for less than half of what it ended up costing the customer. I have found it to be best to offer a free on site quote to open a safe, I feel that is the fairest thing for both the customer and our company. I really hope you have found this information to be useful. If you had a question and you didn't find the answer here, please email us or call us and we will be more than happy to try to answer your question! Thanks for taking the time to visit our site!